September 16th brings lots of new releases for several of my favorite designers! I'll start off with Marie H. Designs. She has her September Grab Bag releasing today. It is a great package, and one you are going to want!! Here is the link for Gingerscraps.net:
Grab Bag
But you can find it in all of her stores!
I made this layout with one of the templates in the grab bag, and with one of the cute kits! And now Abby is 10 years old!! Ish, these kids grow up way too fast!!
She also is releasing this cute kit called My Imaginary World! So sweet!! This one is exclusive to Scrapping Fairy Tails!
And now some exciting news! Marie H Designs is opening at Bits to Kits! Very exciting for her! If you want to get in on some great sales, check them out here.
Sugar Pie Scraps is also releasing a great new kit today. It's called
Now We have Everything!
Here is my layout with this kit! I can't believe how YOUNG we were when we got married!! Time passes so quickly. Praise God that our love has lasted through all the years!!
Miss Mis is releasing a cute kit too! This one will be at Scrapable.co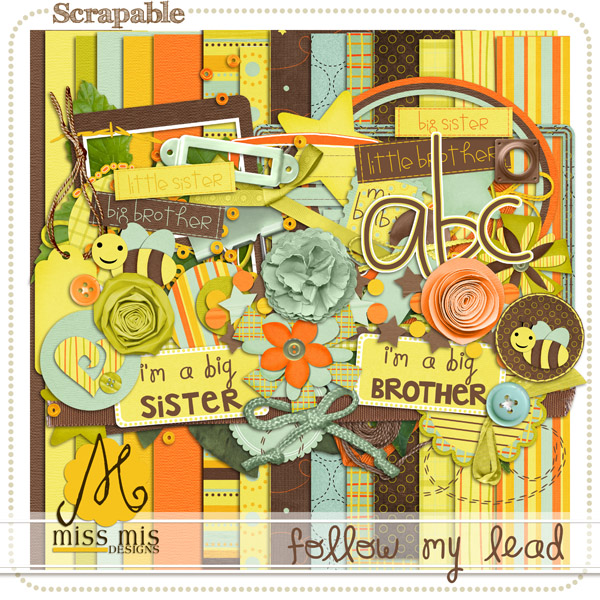 and here is the layout I made with this one! I also used a CU template from Bella Gypsy! By the way, Jonah is usually very smiley and outgoing. I chose those photos to show his serious side! He wasn't being grumpy!
Kat's Creations is also releasing a cute bundle today! It's called
Jacket Weather
.
and here is layout I did with this cute kit!
Isn't Noah so cute? I can't wait to see him again!! It's been so long. That is all I have to share today! Thanks so much for stopping by!! I hope you can stop by again real soon! May God bless you.